Top 10 Questions to ask a Private Investigator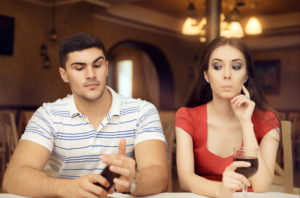 Hiring a private investigator can be a difficult decision, and it is important to ensure that you choose the right one for your specific needs. One of the key factors in selecting the right private investigator is asking the right questions. Here are some of the questions you should ask a private investigator before hiring them:
Are you licensed and insured?
Private Investigators should be licensed by the State and Insured. This esures that they are operating legally and that you are protected in case of any damages or liabilities. Most Private Investigators are subject to oversight by the licensing authority.
What is your experience in this field?
You want to make sure that the private investigator you hire has the necessary experience in the field you need them for. Ask about their background, training, and previous cases that are similar to yours.
What are your fees and billing structure?
Ask about the private investigator's fees and billing structure upfront to avoid any surprises down the line. Make sure you understand how they bill, what expenses are included, and what expenses will be billed separately. Many Private Investigators ask for an initial deposit or retainer.
Can you provide references?
It is always a good idea to ask for references before hiring a private investigator. This will give you an idea of their track record and the satisfaction level of previous clients. Google reviews are a great way to get references in advance.
How will you communicate with me?
You should ask the private investigator how they will communicate with you throughout the investigation. Will they provide regular updates? Will they be available for phone calls or emails? Communication is key, so make sure you are comfortable with the communication plan.
What is your approach to the investigation?
Ask the private investigator about their approach to the investigation. Will they use surveillance, interviews, or other methods? Make sure their approach aligns with your expectations and goals.
How long will the investigation take?
It is important to get an estimate of how long the investigation will take. This will help you plan and budget accordingly.
Can you guarantee results?
It is important to note that no private investigator can guarantee results. However, ask about their success rate and what they will do if they are unable to find the information you need.
How will you maintain confidentiality?
Confidentiality is critical in any investigation. Ask the private investigator how they will maintain confidentiality and what steps they will take to protect your privacy.
What happens after the investigation is completed?
Will you receive a report? Will they testify in court if needed? Make sure you understand what to expect at the end of the investigation.
In conclusion, hiring a private investigator can be a valuable investment, but it is important to ask the right questions before making a decision. By asking these questions, you can ensure that you hire a qualified, experienced, and trustworthy private investigator who will work to meet your specific needs.